Advanced Stamping
Advanced Stamping
I've been stamping for well over a decade and consider myself an advanced stamper. Getting there has a taken a lot of trial and error but all the hours I have spent stamping have been worth it. I have learned so much!
But what exactly is the difference between a beginner, intermediate, and advanced stamper? In my first two articles, Beginner Stamping and Intermediate Stamping, I discussed and recommended products which I felt were appropriate for beginner and intermediate stampers. In this article, the final of the series, I will be addressing what makes someone an advanced stamper.
Unlike the other articles, which primarily focus on products, this piece goes deeper and discusses other factors that make someone an advanced stamper, although products are definitely included (see # 1). That being said, I believe there are three major points that make someone an advanced stamper. I will address each one of them in turn.
Advanced Stamping Essential #1 - You have the best/most useful products
There is no doubt about it: Having advanced products is definitely a requirement for being able to call yourself an advanced stamper. Below I discuss products which I think fall into the "advanced stamper" category.
Stampin' Cut & Emboss Machine
The Stampin' Cut & Emboss Machine is, in my opinion, one of the most useful stamping tools. It expands your creative possibilities to a new level by allowing you to cut images in specific shapes, imbed a patterned design into your paper (dry embossing), and cut intricate designs that punches cannot compete with.
Sure, sometimes we can invest in products that we may not use that often. However, this tool is not one of them. Once you invest in this machine, I'll bet you'll be using it regularly on your projects, because that is what advanced stampers do! Besides, do you want to spend more time crafting, or hand cutting paper? This machine takes the stress out of trying to make precise cuts by hand and saves you a ton of time.
Overall, I think it is actually one the best investments you can make in the Stampin' Up! world. The creative potential this machine provides is practically limitless and I would be lying if I said it wasn't one of my favorite products.
Dies for the Stampin' Cut & Emboss Machine
Dies are templates with sharp edges that are pressed through the Stampin' Cut & Emboss Machine to cut uniform shapes in thin materials like paper or fabric. You can think of these dies as cookie cutters for crafting. Dies make it possible to cut intricate details that you shouldn't attempt to do with normal scissors.
Let's look at the three die cut options Stampin' Up! offers.
1) Simple Shapes
These dies come in all the basic shapes we use for our projects: circles, rectangles, squares, and ovals. They generally are offered in layers of graduated sizes. I'm a big fan of the ones that have stitched edges because they provide an extra touch of detail. As such, I recommend the Stitched Rectangles Dies which includes 13 dies in one package.
2) Dies that coordinate with stamp sets
These dies were designed to cut out stamped images from a particular stamp set. When using the stamps with a coordinated die it can really save you time versus hand cutting out the image. Dies and coordinating stamp sets are offered in money saving Bundles. You can check them out HERE!
3) Word Dies
These dies are for creating projects with bold sentiments or custom messages. Unlike stamped images, you can cut your words or letters from many types of paper. "Thank you" is one of the most used sentiments for cards. I recommend Amazing Thanks, which includes 8 dies in one package. It also includes a die that shadows each word.
Word Wishes Combo
Includes:
Amazing Thanks dies (pictured) and Stampin' Cut & Emboss Machine
View in Cart
Stampin' Cut & Emboss Machine
Includes:
Stampin' Cut & Emboss Machine (pictured)
View in Cart
Stitched Rectangles Combo
Includes:
Stiched Rectangles (pictured) and Stampin' Cut & Emboss Machine
View in Cart
Embossing Folders
Embossing folders are products which help stampers to create textured paper. I often use these textured patterns as backdrops to build other elements on. In order to make these possible, experienced stampers use embossing folders, which are like a semitransparent mini plastic books with an embedded design. Paper is placed in between the two sheets of plastic and then that folder is placed in between additional plates on the Stampin' Cut & Emboss Machine. The embossing folder and paper are hand cranked through the machine to imprint the texture upon the paper. It is a great technique that adds curiosity and attention to your cards.
My suggestion is to consider the types of cards you make and which embossing folders will coordinate with that theme. Here are my thoughts on three general categories.
1) All Occasion Cards
For all occasion cards, I recommend you invest in a basic textured background that can be used for various types of cards. The Timeworn Type 3D and Hive 3D are both good choices. Both of these add the same simple overall texture to flat looking card stock and are great when using patterned paper on your projects.
2) Nature Cards
If you are going with nature themes then look for elements that compliment your florals, leaves, and branches. I find that when I add a nature look to my background it helps bring my stamped image and background together rather than being two separate elements. I suggest using the Fern 3D for a nice forest look or Painted Posies for a mix of meadow flowers.
3) Masculine Cards
Masculine projects are fairly easy to identify. They often will feature woodgrains, metals, leather, bricks, or rocks. These embossing folders have defined textures that feel sturdy or sometimes rugged. My two favorites are Timber 3D and Brick and Mortar 3D.
All Occasion Embossing Combo
Includes:
Timeworn Type (pictured) and Hive 3D embossing folders
View in Cart
Nature Embossing Combo
Includes:
Fern 3D (pictured) and Painted Posies embossing folders
View in Cart
Masculine Embossing Combo
Includes:
Timber 3D (pictured) and Brick and Mortar embossing folders
View in Cart
The Stamparatus
The Stamparatus is one of the most useful tools you can have in your collection. In short, it is designed to help you perfectly align images onto your cards. Additionally, it is great for making sure you get full ink coverage on your final stamp. If you have been stamping for any period of time you know it can be frustrating when the stamped image is partially faded. With the Stamparatus this problem is solved. The precise nature of this tool allows you stamp more than once in the exact same place if your ink coverage isn't perfect the first time.
Some notable features include: compatibility with red rubber cling AND photopolymer stamps, stabilizing magnets, two rulers for perfect alignment, large paper compatibility, hinges, and reversible plates.
Watch the demonstration video from Stampin' Up! below to see how awesome this product is!
Stampin' Blends
Alcohol-based coloring markers are often used by professionals in the art field. Stampin' Up!'s version of them, Stampin' Blends, are specifically designed to color coordinate with all their other paper products, inks, and embellishments. Advanced stampers have the opportunity to step up their colored images with streak free lines and added color depth when using these products.
The markers are sold as a set, with a light and dark version, giving you the ability to use two shades of a common color. When I first started using these markers, I quickly became overwhelmed by the color choices. Buying them all at once is not reasonable so investigate what stamp sets you already have before taking the plunge.
For example, floral cards are very popular and many stampers have multiple floral themed stamp sets. What colors are florals in real life? Green, red, yellow, orange, and purple, amongst others. It would then make sense to purchase Stampin' Blends in colors like Granny Apple Green, Poppy Parade, Daffodil Delight, or Highland Heather .
Stamparatus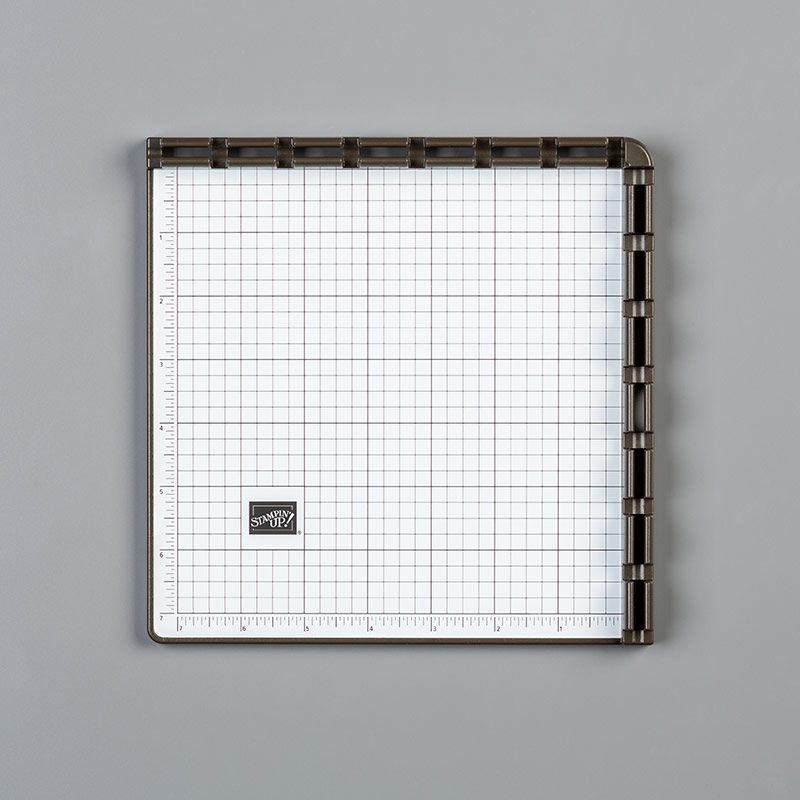 Includes:
Stamparatus (pictured)
View in Cart
Stampin' Blends Combo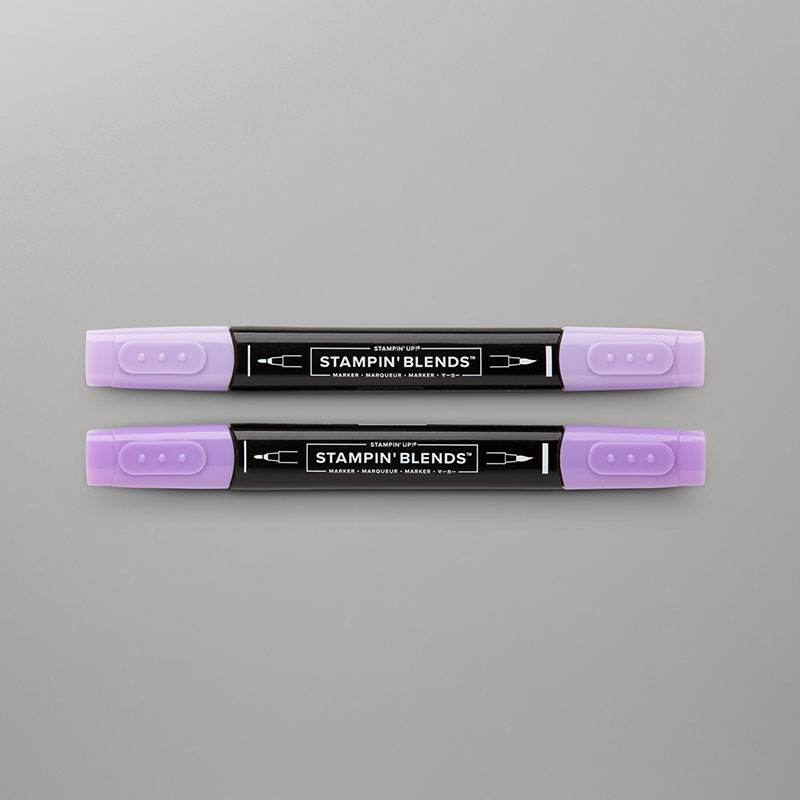 Includes:
Stampin' Blends: Granny Apple Green, Poppy Parade, Daffodil Delight, and Highland Heather (pictured)
View in Cart
Advanced Stamping Essential #2 - You have experience
It seems so obvious, doesn't it? You have to practice something in order to get really good at it. Practice makes perfect! Practice makes someone an advanced stamper.
The experienced stamper stamps because they enjoy it and create time to do it. Sure, having all of the exciting products for your hobby is always rewarding. However, even the person with all the products, the perfect crafting space, and a large network of stamping friends will not improve unless they actually practice stamping and challenge themself.
If you don't want to commit to regularly stamping that is okay! You can't be an expert at everything! Life is too short to become a specialist at every activity that interests us. Even so, stamping is definitely an activity that you have to work at to get better. Just by regularly stamping you will improve, so stamp as much as you want and reap all the rewards that come from it. If you need some ideas about how to improve, please check out my article Challenge Yourself to Be a Better Stamper.
Advanced Stamping Essential #3 - Inspiring, sharing, and learning in the community
An advanced stamper is an active learner, researcher, and participant. Researching other people's creations, sharing your projects, and learning new techniques is essential to broadening your skills. Luckily, the internet is full of places where you can learn, get inspired, and share. Pinterest, Facebook, Instagram, and other social media platforms are great places to inspire and get inspired. I created this website as a place to help share inspiration with others and there are many others out there doing the same. If you haven't already, you should visit my Inspiration Gallery.
Of course, with stamping especially, it is always fun to get together and craft with others. If the circumstances allow, start or join a stampers group in your area. Don't get discouraged if the group is small. A few good stamping friends are better than a hundred mediocre ones! In other words, an advanced stamper is someone who participates in the stamping community, either as an observer or as an active contributor. What are you doing to stay involved?
Closing Thoughts
If you are wondering if you are an advanced stamper or want to become one then I hope this article has been helpful. Being an advanced stamper is very much a "it is all relative" type of topic, but I have outlined my perspective here to share with you.
In short, an advanced stamper has the following three things: (1) advanced products for creating their projects, (2) experience making cards, and (3) active immersion in the stamping community in order to learn, inspire, and share.
It is possible that you already fulfill all of these criteria but I bet there is at least one area you could improve in. Thus, I challenge you to keep progressing in your stamping journey and continue to grow in these three categories. Either way, if you're having fun then you are doing something right. Enjoy your stamping!
Keep Reading
Want more? Please visit other cool features of my website, such as the Quick Color Shop, the Value Stamp Sets page, the Mini Store, the Quick Order feature, and naturally my Tutorials section. You can explore more interesting articles from the Articles page.