Challenge Yourself to Be a Better Stamper
Challenge Yourself to Be a Better Stamper
In our busy lives it is easy to get comfortable with what is familiar. It is easy to keep doing the same thing over and over because it reduces the uncertainty in our lives. However, if we really want to improve at something we need to put in the effort and challenge ourselves. For most of us, stamping is a fun hobby, a safe zone, a place to get lost in our creativity, socialize with others, and create fun things for family and friends.
But that doesn't mean that we shouldn't challenge ourselves to improve at our hobbies. Self-development brings its own rewards...and in the case of stamping it could translate into more fun and better results! Therefore, I've dedicated this article to four ways you can challenge yourself as a stamper.
1) Create and manage your own stamping goals
No two people are exactly alike...and stampers are no exceptions. This is because the circumstances of our lives are different. How much time, effort, passion, and money we can afford to give our stamping hobby is not the same. Why then would we expect that our goals for stamping would be the same? The answer is simple: We shouldn't!
One of the most effective ways to improve as a stamper is to create and manage your own specific stamping goals. These goals should be realistic and reflect the circumstances of your personal life, including the time and money we are able invest.
Maybe you already have an idea of what stamping goals you want to achieve...maybe not. If you don't know exactly where to start, then begin with simple, measurable goals. Here are few examples:
I am going to stamp at least once/twice/three times a week
I am going to join an online stamping community and actively participate
I am going to attend a stamping workshop at least once/twice a month
I am going to subscribe to websites (like Pam Strobel Creates) for inspiration
So much of goal setting is about your attitude toward the subject. Start with simple stamping goals that fits your life and try your best to stick to it. Change or modify your goals as needed as you further develop your skills.
2) Try card challenges
Personally, I see the most improvement in my card making skills when I challenge myself. Granted, having the right attitude and desire is a starting point, but it is actually taking the time and executing the challenge that makes me improve. For some, challenging themselves can be a risk because of the fear of failure. Don't be afraid! Pushing your boundaries at a pace that is comfortable for you is all I am suggesting.
Below I have listed a few "card challenges" which are appropriate for every type of stamper. Use these challenges over and over again to improve your skills and build your creative confidence.
The Color Challenge
Choose 2 to 3 colors you may not have used together before. You could use colors that are complimentary or maybe multiple shades of the same color. You could then, for example, try adding a bold contrast of black, navy, or dark brown. If you need color combination inspiration then you have to visit the Quick Color Shop. As you will see, there are more than enough combinations available to take this challenge up on a regular basis.
The Sketch Challenge
The sketch challenge is very straight forward. The idea is that you choose a design layout you have not done before and try it for yourself. Sketch challenges force you to look at your card layout and incorporate new ways to lay out your layering pieces. It doesn't have to be complicated and you can simply look at other people's cards to get an idea of all the great layout possibilities. My Inspiration Gallery is a great place to see various card layouts in action.
The Technique Challenge
Techniques can add a lot of interest to your creations but they often require more time and materials. There are many techniques to try but I could suggest wet embossing, coloring, fancy folds, and 3D as just a few. You will feel a real sense of accomplishment when you challenge yourself with a new technique. Even so, remember to be patient at the beginning and to repeat the technique enough times so that you feel comfortable doing it. Adding a few new techniques to your toolbox opens an almost limitless number of new creative possibilities.
The Inspiration Challenge
Look at objects in your home or photos for ongoing inspiration. Look at colors or subject matter to mimic and put into your own design. There are endless sources of inspiration online. You'll easily find design, color, and layout inspirations if you keep the creative side of the brain on. Look at Pinterest boards, stamping publications, challenge sites, gardening, and home magazines. I created my Inspiration Gallery precisely for this reason...to inspire others with my creativity.
3) Invest in new products
Purchasing new products to use is always exciting. We are eager to use them for the first time and think about all the new creative possibilities they give us. However, not all the products we purchase get used on a regular basis. For example, I love having my Ladybug punch! Even though I don't use it every month, having the option to use it when I want variety in my designs is important to me. Even so, I know from experience that investing in a product that you may not use that often often encourages you to try new things. If you are trying new things then you are practicing stamping...and practicing will lead to an improvement in your work processes and final product. You can always visit the Stampin' Up! Store, Mini Store, DSP Shop, or Quick Color Shop for great products. If your budget is tight then you can also visit the Clearance Rack or the Value Stamp Sets page.
Stamparatus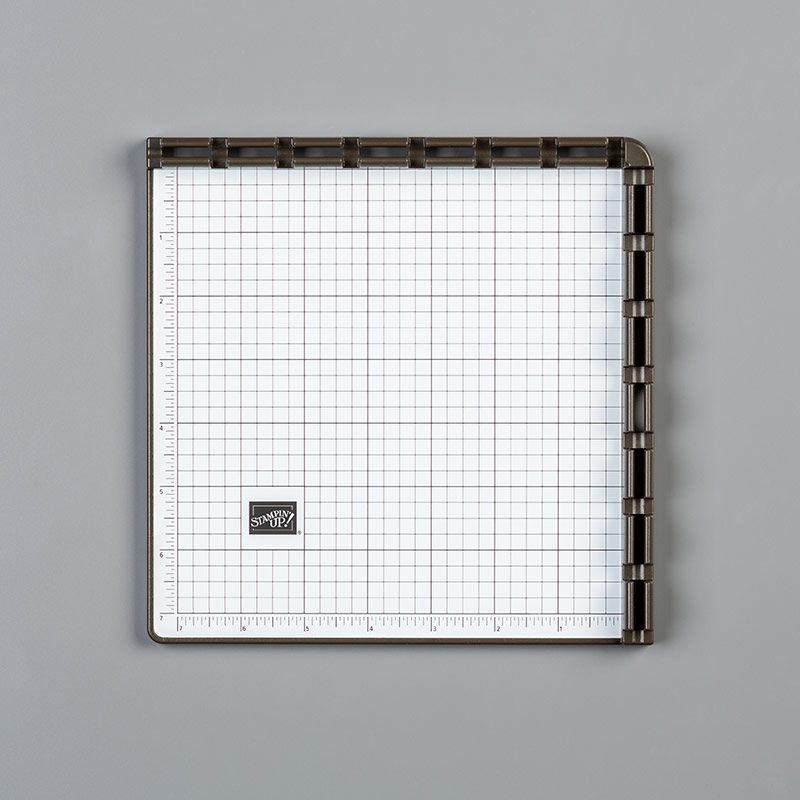 Includes:
Stamparatus (pictured)
Add to Cart
Stampin' Blends Combo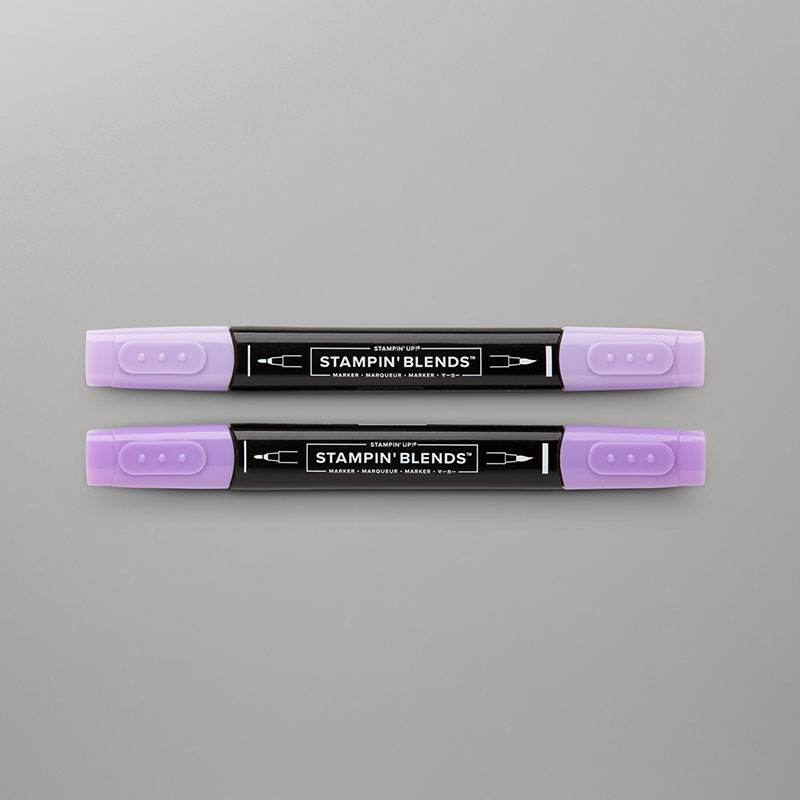 Includes:
Stampin' Blends: Granny Apple Green, Poppy Parade, Daffodil Delight, and Highland Heather (pictured)
Add to Cart
4) Get involved in the community
Being in a group with others who share a common interest can create a wonderful atmosphere for self-development. Being a part of a community can fuel excitement, curiosity, the desire to try new things, as well as drive you to build on old ideas. I definitely consider being part of the stamping community to be an essential part of self-development. If learning is a part of improving our skills then we should seek to learn and share with others. As an example, stampers in my classes with often walk away mentioning how they learned "something new". When they say that, I know that my class has contributed to the stamping community. Whether you give or take isn't the idea. The idea is to get involved in some way. You can get involved by subscribing to my website or following my social media accounts: Pinterest, Facebook, and Instagram . I love sharing my ideas and engaging with you!
Final Comments
Like so many other things in life, you need to challenge yourself to become a better stamper. I have highlighted four main topics which could help you to challenge yourself in the world of stamping, with the end goal of growing and improving as a stamper. Setting and maintaining individual goals, taking on "card challenges", experimenting with new products, and getting involved in the stamping community are all valid ways to challenge yourself. I encourage you to try a mixture of them at a pace which is right for your individual circumstances. Ultimately, it is up to you to decide how you will approach your fun and improve your stamping. How will you invest in yourself?
Keep Reading
Don't forget to check out all the other awesome features of my website, such as the Value Stamp Sets page, the Designer Series Paper (DSP) Shop, the Quick Color Shop, the Mini Store, the Quick Order feature, and of course my Tutorials section. For more articles you can visit the Articles page.
Subscribe
Join my email list to find out my tips, project card measurements and supplies, color coordination, and mini tutorials.
Click here to Begin
Quick Color Shop
The Quick Color Shop is color coordinated shopping like you have never seen before!
Visit the Quick Color Shop
Let's Stay Connected
Inspiration Gallery
Visit the Inspiration Gallery to see examples of finished cards. You are bound to find something that inspires you!
Get Inspired!
The Mini Store
The Mini Store has great product combinations for an easy shopping experience. Come check it out!
Visit the Mini Store
Rewards
Collect Pam's Stamping Bucks on every qualifying purchase and redeem your bucks for great rewards.
Read More
Clearance Rack
Stampin' Up! always has great deals on their Clearance Rack! Don't forget to check it out!
Shop Clearance
Join My Team
One of the greatest parts about stamping is stamping with others. Join my team and see where Stampin' Up! can take you.
Find Out More